New Clue kicks up another spotlight this month with ArtistFirst Radio Network click player below to catch a special interview with Lead singer Neil and Drummer Joe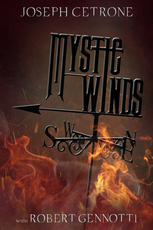 Joe Cetrone is a paranormal investigator, musician, talk show host, and author. He has embarked on a lifelong journey exploring the unknown, uncovering hidden truths, in pursuit of the most sought-after question – Is There Life After Death? His latest book  Mystic Winds is fresh off the press and ready for you here is a sneak peak!!!

Much time has passed since Satan last presented himself before the Lord. Their last formal visit was over the faith of Job. Now he is convinced his influence over humanity dominates and is ready to "even the score" by challenging the Lord with a set of his own rules. The barter is for the souls of three individuals who are far from righteous. The Lord agrees and plans are set in motion. Short of killing them, Satan will have his way for seven days. If a person is tempted and gives into their sinful vices, they are bound to him. If they survive the seven days, and turn from their ways, the Lord will deliver them.
Read more about Joe's book Mystic Winds HERE
Mystic Winds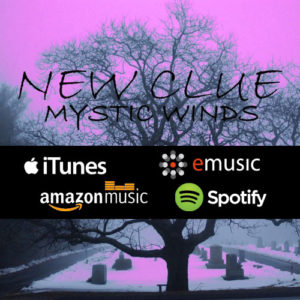 Get the latest album by New Clue at your favorite online music stores HERE!
Cool song, fellows! It sounds like Black Sabbath all over again, but with a slightly new twist. You guys really do take it back to the old days how heavy metal used to be played. I never hate on the old school way of doing things, because truthfully the rock 'n' roll and heavy metal world today needs a pick me up.